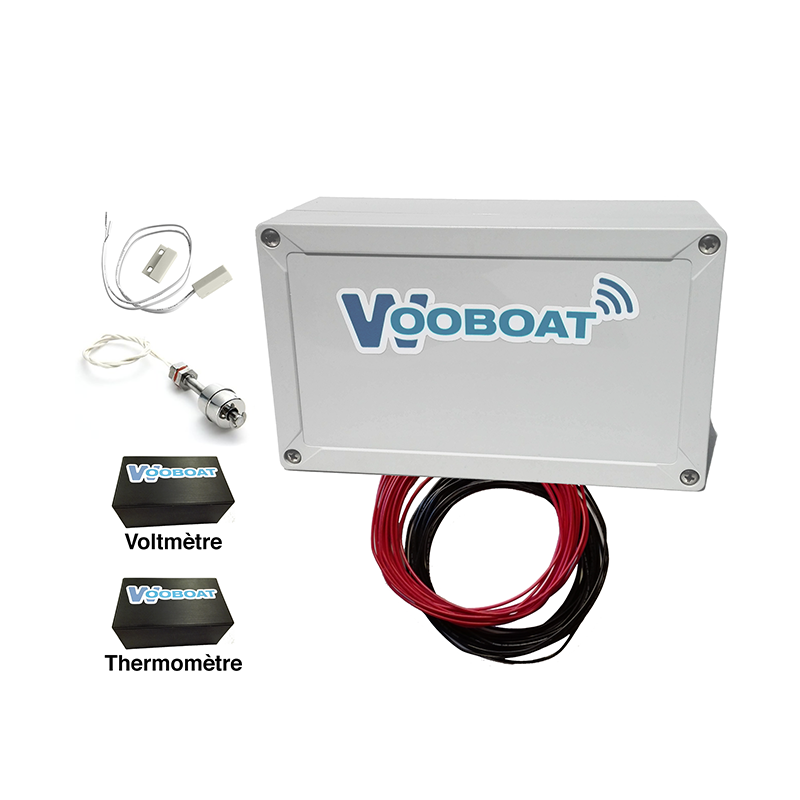  
Comfort pack
This comfort pack enhance the security pack with more sensors. It turns your boat into an even more connected one and offers you the comfort of boat automation.
The comfort pack includes the security pack plus a voltmeter and a thermometer.
The pack is delivered pre-wired and pre-configure to facilitate the installation.